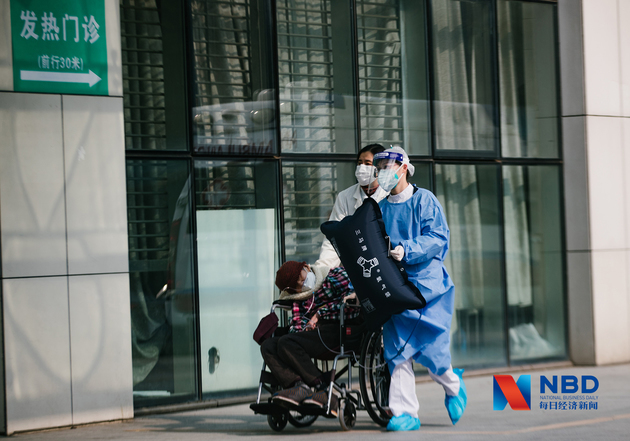 Photo/Zhang Jian (NBD)
Feb. 17 (NBD) – Zhejiang Hisun Pharmaceutical Co Ltd ("Hisun Pharma", 600267.SH) has received approval to market Favipiravir as treatment for new or recurring influenza in adults (limited to application scenarios where other anti-viral drugs don't work or are inefficient), the company said in a filing Sunday.
Shares of the drugmaker soared by the daily limit of 10-percent to close at 17.17 yuan Monday.
Favipiravir is a broad-spectrum antiviral agent that was approved in Japan in March 2014 for the treatment of influenza virus infections. It can also inhibit the replication of various RNA viruses. In 2016, Tokyo-based Fujifilm licensed the active pharmaceutical ingredient for Favipiravir to Hisun Pharma.
According to the regulatory filing, Hisun Pharma's Favipiravir has been approved to be applied in clinical trials for the treatment of pneumonia caused by novel coronavirus (COVID-19).
At a press conference held on Saturday, Zhang Xinmin, director of the China National Center for Biotechnology Development under the Ministry of Science and Technology, revealed that Chinese researchers, after multiple rounds of screening, have narrowed down options against the COVID-19 disease to a few existing drugs, including Chloroquine Phosphate, Favipiravir and Remdesivir.
In the preliminary trials, Chloroquine Phosphate has shown fairly good clinical efficacy, and Favipiravir has also worked well without developing obvious adverse reaction. In vitro, Remdesivir has effectively inhibited the novel coronavirus, Zhang added.
National Business Daily noticed that the approval for the production of Hisun Pharma's Favipiravir is conditional. The drugmaker is required to continue the research in pharmacology and clinical pharmacology and report the results to related drug evaluation authorities.
The validity of the approval for Hisun Pharma's Favipiravir is five years, and will expire on February 14, 2025.
Email: gaohan@nbd.com.cn
Editor: Gao Han