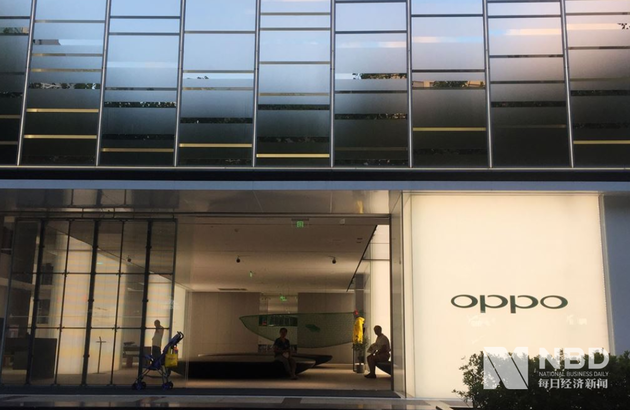 File photo/Zhang Xiaoqing (NBD)
Feb. 18 (NBD) – Chinese phone maker OPPO has launched a separate chipset project called "Mariana Plan", along with a software development and a cloud project, media outlet 36kr reported citing an internal note released by the special assistant of OPPO's CEO Saturday night.
A technical committee has also been set up to press ahead with the chip-manufacturing push, and will be responsible for the entire group's chip platform definition and leadership in chip development field.
In response, the Dongguan, Guangdong-based company Tuesday said, "Our core strategy is to make great products, and the input in research and development is to enhance product competitiveness and to improve user experience."
The internal document shows that OPPO aims to achieve differentiation through the chip-making push, as even great companies like Qualcomm and Google face challenges in meeting the phone maker's future needs of integrating software, hardware and cloud services.
At OPPO's INNO Day held last December, the company's CEO Chen Mingyong said that the company would invest up to 50 billion yuan in R&D in the coming three years. The investment is far from enough, as public information shows that HiSilicon, the leading chip designer owned by Huawei, poured over 480 billion yuan in R&D between 2008 and 2018, and the figure mounted to 120 billion yuan annually in 2019.
Another report by 36kr pointed out that the biggest challenge for OPPO to develop chips by itself is the "baseband IC", a critical part of mobile phone chipsets, adding that the phone maker may have to cooperate with third-party technology providers.
Email: gaohan@nbd.com.cn
Editor: Gao Han