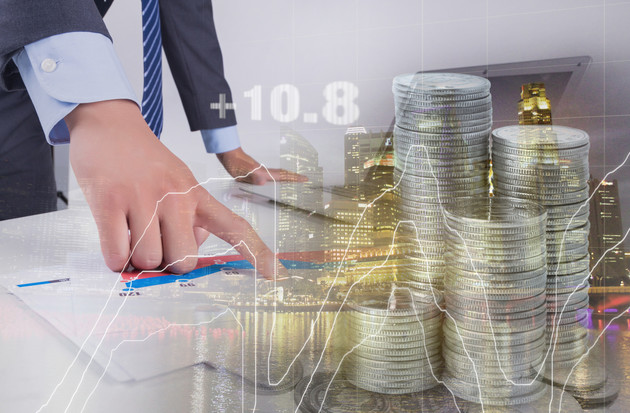 Photo/Shetuwang
Feb. 18 (NBD) – China has welcomed the country's first foreign-owned asset management company.
American alternative investment manager Oaktree Capital Management (NYSE:OAK) completed the business registration for its fully-owned subsidiary in Beijing last Friday. With 5.42 million U.S. dollars of registered capital, the new firm will conduct investment management, investment consulting and asset management.
Oaktree Capital Management, headquartered in Los Angeles, is one of the largest distressed-debt investors in the world with about 20 billion U.S. dollars committed to credit from faltering companies as well as expertise in credit strategies.
The company entered mainland China in 2007 and has been seeking business expansion in the region for years. In November 2013, Oaktree Capital Management partnered with China Cinda Asset Management to jointly build a non-performing assets management firm. Later in May 2015, Oaktree Capital Management made its first investment in distressed assets in China.
"China is a market we are bullish on. In the past three years, Oaktree Capital Management has invested more than 10 billion yuan (1.4 billion U.S. dollars) of non-performing assets in the country," Rachel Chao, general manager of Oaktree Overseas Investment Fund Management (Shanghai) Co Ltd, said at a forum last year.
The establishment of Oaktree Capital Management's new unit came after China and the United States' phase one trade deal took effect. As part of the deal, China allows U.S. financial service providers to apply for asset management licenses in China and to acquire non-performing loans (NPLs) directly from Chinese banks.
Statistics from China Banking and Insurance Regulatory Commission shows, by the end of fourth quarter last year, the NPL balance of China's commercial banks reached 2.41 trillion yuan.
National Business Daily noticed that the Chinese distressed assets market is luring a number of foreign investors, such as private equity firm Cerberus Capital that is seeking to invest in local asset management firms in China.
Chen Xiaokua, president assistant with China Orient Asset Mangement, said in July last year that with the accelerated opening-up of China's financial market, foreign investments in China's distressed assets market is expected to grow.
"On the one hand, foreign institutions will bring advanced management and investment experience to China, helping improve the business capability and efficiency of the entire non-performing assets management sector. On the other hand, the market competition will intensify and foreign rivals will pose great challenges to Chinese asset management enterprises in the long run," noted Chen.
Email: lansuying@nbd.com.cn
Editor: Lan Suying